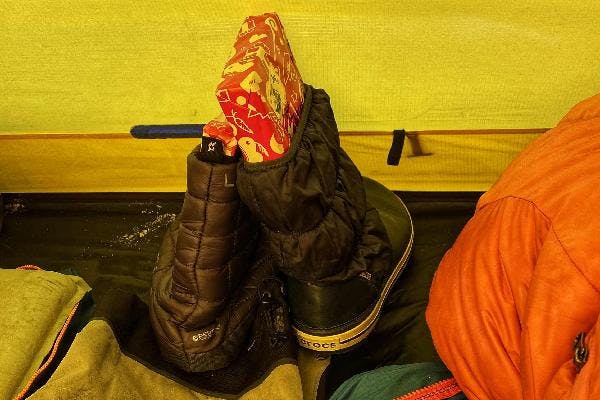 While Joke and Henk-Jan continue the journey to Whichaway Camp, they were surprised by a visit from Saint Nicholas (Sinterklaas) who left chocolate treats in their tent last night.
The delicious sweets gave energy to our duo who have spent much of the last 24 hours advancing via man-haul, or pulling their sleds while on skis. They haven't had much luck on this route with wind and the energy that they are burning each day via man-hauling progression is remarkable .
Still their spirits remain high and the goal is not too far away.
If all continues as planned, Henk-Jan and Joke should arrive at their destination by Wednesday morning, December 8th. Should the winds shift in their favour, then they could be there sooner.
Please continue to follow their adventure here and also via Expeditions Unlimited with its Live Explorer tracking feature.