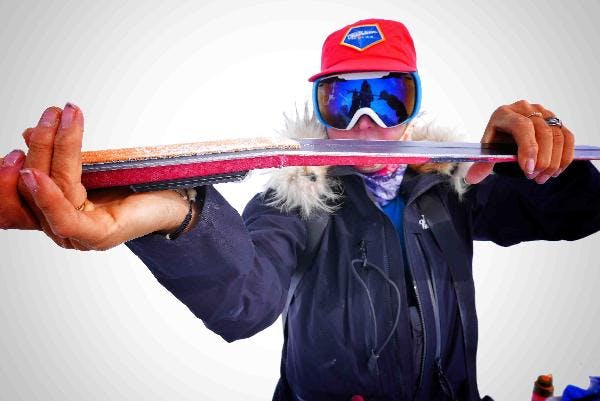 We all know the clichés about the first step of any pursuit being the hardest. Transitioning from the tedious preparation phase to the active execution stage of any grand project requires both mental and physical strength ... and often a giant leap of faith.
At the beginning of a polar expedition, it does indeed take a while to find one's cadence. However there is no doubt that the accumulated combination of cold, fatigue and relative discomfort make the final steps of any polar journey to be the heaviest.
In the case of Henk-Jan and Joke, they faced today the wicked combination of equipment failure (a broken ski) and whiteout conditions which made for a clumsy trudge toward their goal of reaching Whichaway Camp. Their disappointment with the lack of favourable winds over the last week has also been been quite draining. Still, Joke and Henk-Jan progressed until the wee hours when it eventually became necessary to stop, set up their tent, rest and regroup.
We should be able to announce their arrival at Whichaway sometime on Wednesday.
Until then, you may track them at Expeditions Unlimited with its Live Explorer feature.