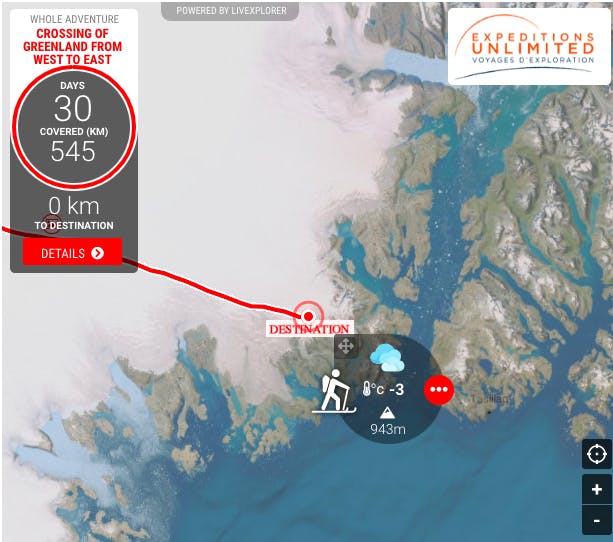 Our team will be spending one more night on the ice in their final campsite.
Unfortunately, today's weather conditions prevented the scheduled Air Greenland helicopter from flying to the ice cap from Kulusuk.
Seasoned adventurers understand that such delays are part of the logistics puzzle.
Our team is safe, provisioned, patient, and of course eager to resume pickup operations once weather conditions allow.
The next scheduled attempt to retrieve them will be around noon tomorrow.
We'll keep you posted.