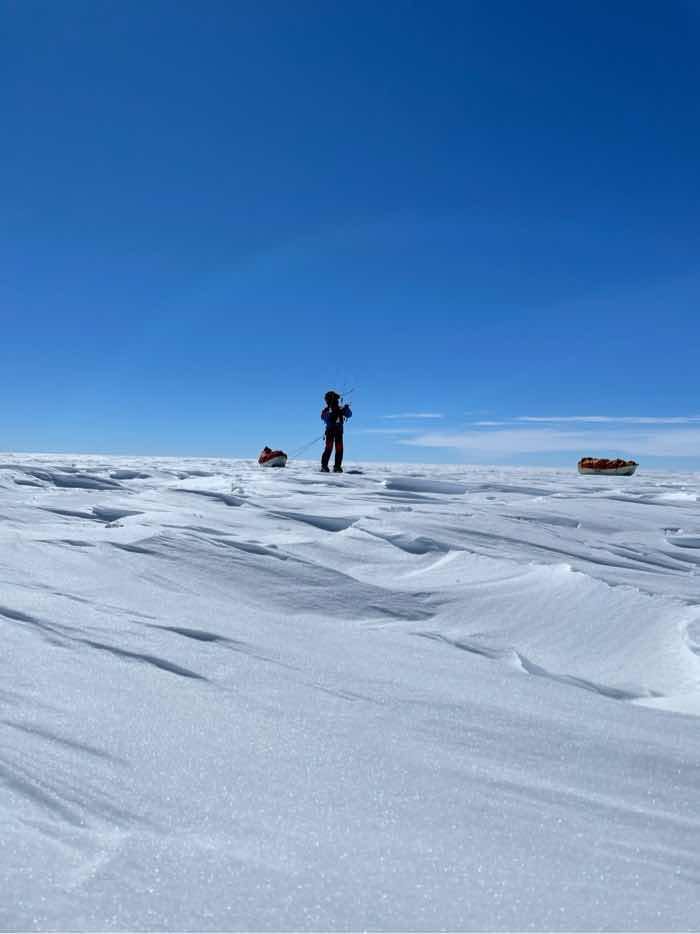 Under blue skies and enveloped by a near constant wind, Dixie and Seb progressed nearly 100 kilometres northwest from DYE 2 yesterday.
Dixie wrote:
We managed to do 96,3 km in the most horrendous sastrugi minefields. It was constant stress between 07:45 - 16:30.
Hard to describe the amount of sweat we lost not only because temps have risen but from the exertion from the constant steering around and jumping over the sastrugi edges.
Still, it is so good to be back out on the ice away from DYE 2.
Dixie also shared a departure photo of the small group that had huddled together during the recent storm, including fellow polar guide Thomas Ulrich from Switzerland. Thomas and his team are now heading eastward.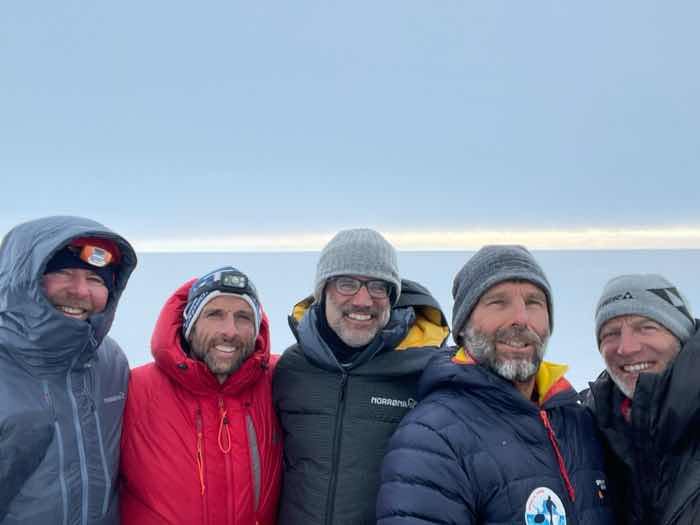 Last night's camp position:
N 66° 59' 23"
W 48° 06' 60"
This morning Seb and Dixie departed at 08:00 and were already 30 kilometres further by 11:30 local time. We sense another productive day ahead of them.
Please follow their progress at Expeditions Unlimited via LiveExplorer.