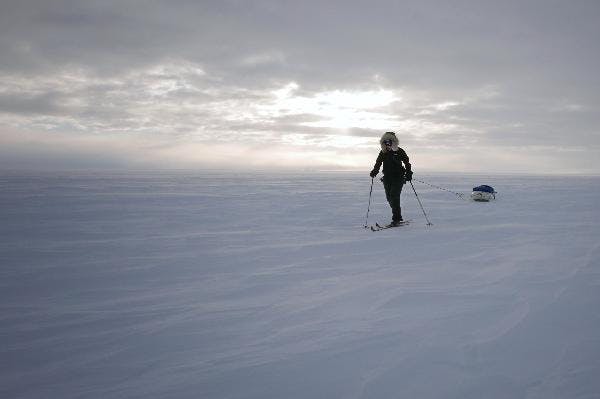 Sastrugi have made their appearance in the barren Antarctic landscape that has challenged Joke and Henk-Jan for the past week. These shark-like ice sculptures created frustrating obstacles for their skis that hindered progress and tested our team's motivation.
That said, our duo is valiantly plugging along toward their goal which should be reached within a 2 day range. Their current position:
S 71° 04' 59"
E 11° 06' 36"
Temperatures today hovered around -12°C with a slight wind from behind, but unfortunately not enough of a breeze to allow for kiting. The partly cloudy skies and relatively high humidity made the air feel colder than the ambient temperature, conditions which stimulated Joke and Henk-Jan to keep moving. Breaks were limited during the day's progression and they both were looking forward to a cozy sleep in the tent tonight.
Please continue to follow their progress here and also at Expeditions Unlimited with its Live Explorer tracking feature.