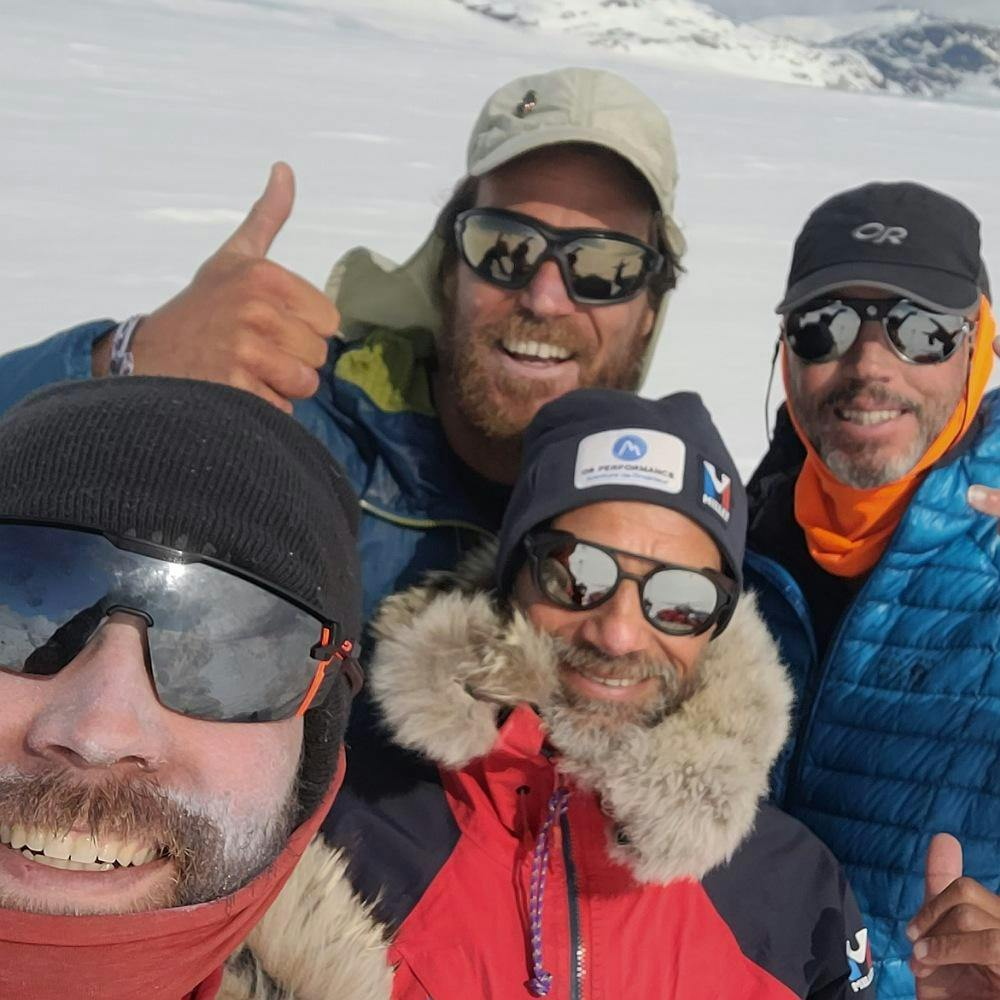 Our Greenland West to East Traverse ended successfully this week, albeit with some interesting travel logistics following our team's helicopter pick-up from the ice on Tuesday.
Weather conditions in East Greenland including freezing fog in and around Kulusuk created flight backups due to delays and cancellations. It took two spicy boat attempts amidst stubborn sea ice to eventually get our team to the Kulusuk International Airport for their respective homeward-bound journeys.
We would like to congratulate José-Luis, Pierre, Olivier and our guide Brecht for their tenacity throughout the past month. They completed an incredibly strong and downright impressive expedition, especially due to their consistently positive attitudes throughout the myriad of challenges along the way. Cheers to all! May they linger in the post-expedition afterglow for some time to come.
Our travel and Greenland logistics wizard, Eric Bonnem, and his dedicated Expeditions Unlimited team worked overtime to manage the crazy travel twists and turns that permeated the past few days. It is a deep pleasure to work together with this top-level team, one that radiates pro-active professionalism and unique expertise in remote polar destinations.
A huge note of gratitude also goes to Mark De Keyser of Weather4Expeditions who meticulously took care of our daily forecasts throughout this expedition.
The flight operations and pilots at Air Greenland once again safely transported our precious team and equipment to and from the ice cap with savvy precision. Our trust in them remains unwavering.
The generous folks at Barry Callebaut chocolate kept Belgium well represented in our tasty food ration packages.
And as always our dear friends at Hike-A-Way made certain that our valuable gear kept our team going in harsh conditions.
This week also marked a sad anniversary for our Polar Experience team. Our founder and constant source of inspiration, Dixie Dansercoer, passed away in northwest Greenland two years ago on June 7th. Dixie was also my beloved husband, the adored father of our children, a dedicated son and brother and uncle, and a loyal friend to a seemingly infinite amount of caring humans.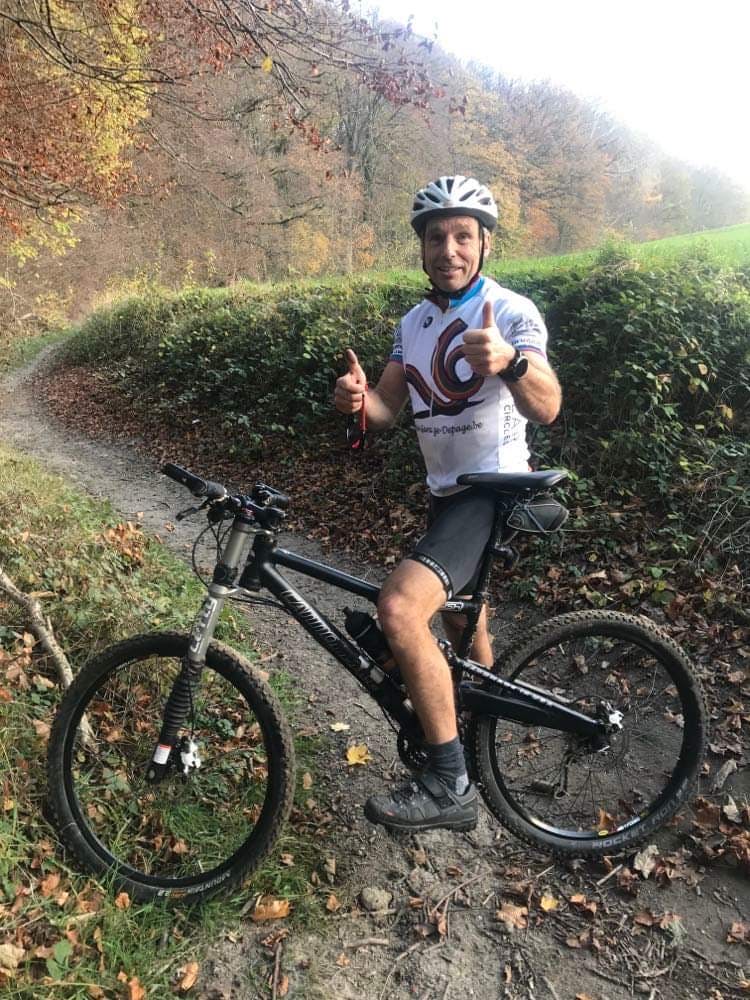 To make the day a bit easier on our family, several people sent photos of Dixie that were taken during a variety of his vibrantly alive moments. One of these photos sums up what he would most likely proudly say to his Polar Experience team: "Thumbs up! Enjoy it all and keep rolling forward."
Of that Dixie can be certain ;)