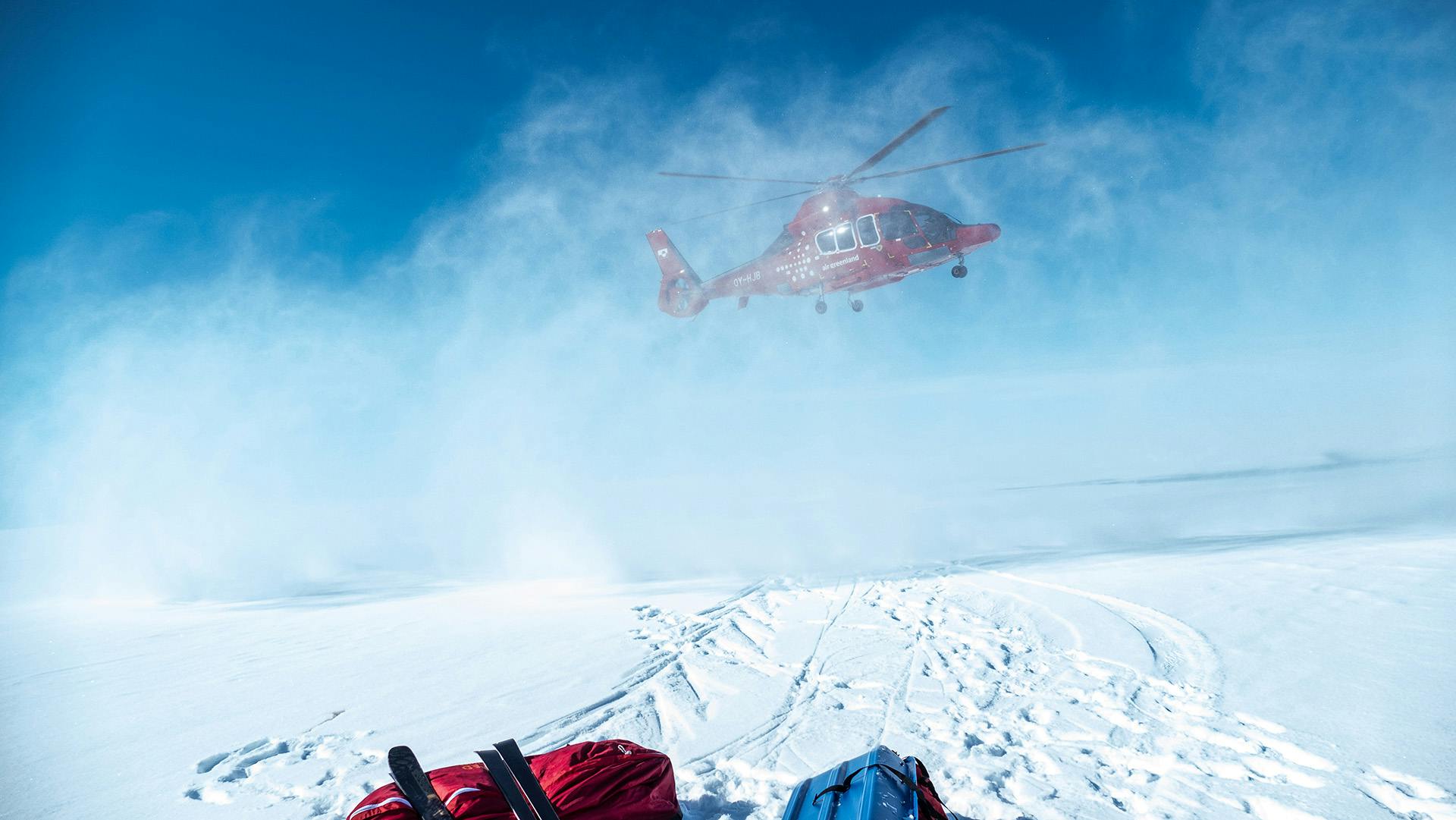 Our Greenland Traverse expedition team was successfully picked up from the ice cap today at 12:00 local time and safely transported to the town of Tasiilaq.
While their expedition has reached a successful completion, our team's travel adventure is only just beginning.
The weather in East Greenland continues to be fickle. Olivier, José-Luis, Pierre and Brecht need to be in the nearby settlement of Kulusuk where the international airport is located, but their attempts to reach the relatively close destination by helicopter were unsuccessful this afternoon.
At this time, they are now attempting to reach Kulusuk by boat, an aquatic journey that normally takes about an hour. The sea ice, however, has been blown into their path and is currently blocking their entrance into Kulusuk. It appears that they will need to return to Tasiilaq for the night, get some well-deserved rest, and resume their travel escapades tomorrow morning.
Adventure in its purest form ... we'll wait to celebrate their grand accomplishment until our team is settled.