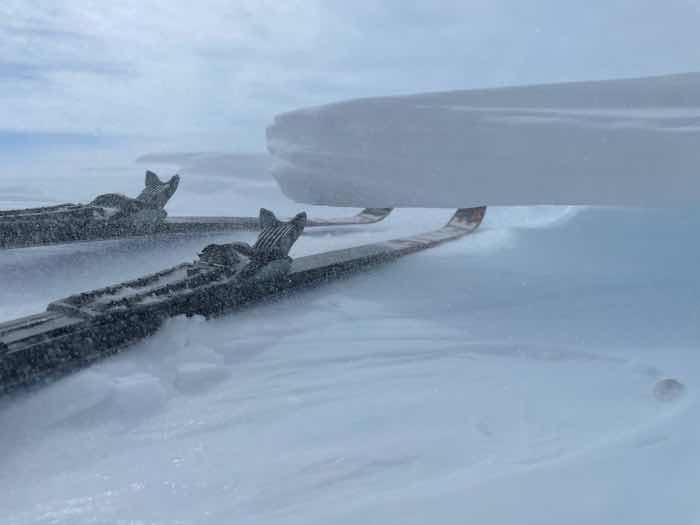 Finally!
The lengthy storm has at last abated and Dixie and Seb have departed this morning from DYE 2.
They crawled out of their shelter to discover that the wicked winds over the past days had sculpted unusually high and sharp sastrugi throughout their immediate vicinity.
Dixie shared his optimism that the higher north they will ascend, the more the terrain should smooth out.
Our duo began their new day of progression with energy and determination amid winds in the 18 knot range, which led them to choose their smallest kites. Their sleds had been loaded and ready to go as of last night, tucked in the hallway like a student's backpack the night before school.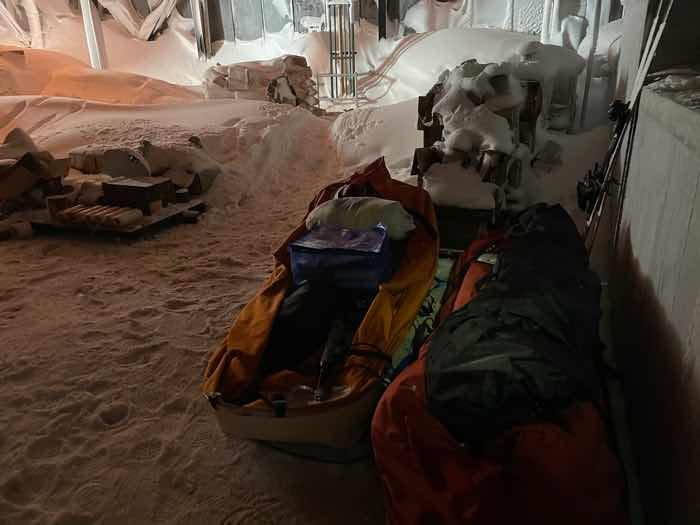 Schedules have been cleared and additional days have been added to the program in the hope of enabling them to reach their goal of Qaanaaq, a town of 640 people which lies approximately 1360 kilometres from DYE 2. Due to their relative inactivity during the recent storm, Dixie and Seb were able to save some of their food rations to add to their already extra supply.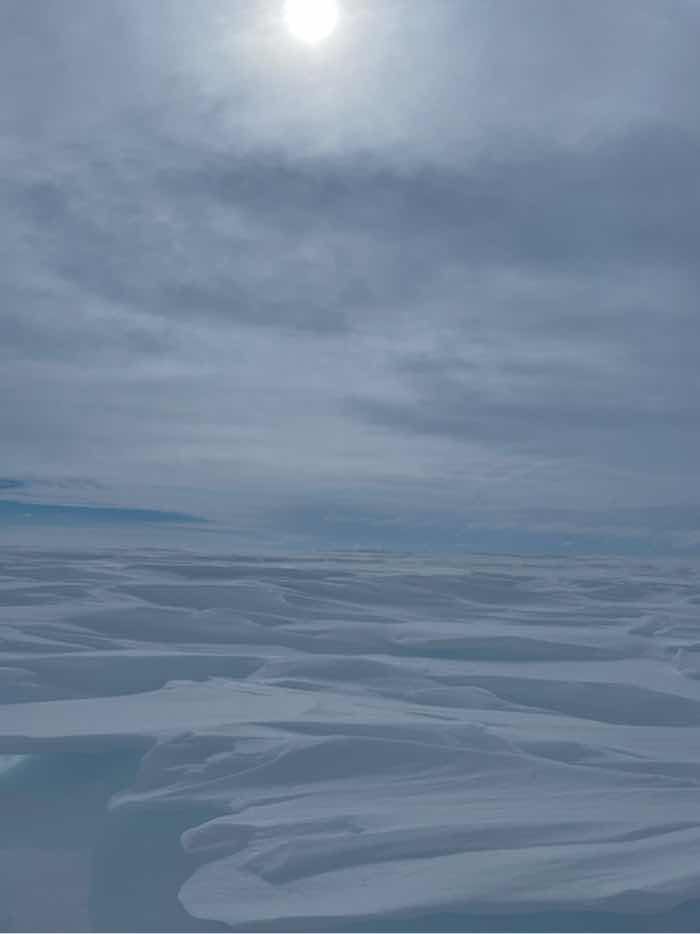 The profound beauty of Greenland filled Dixie and Seb's eyes with wonder this morning. They look forward to sharing more breathtaking experiences with you along their journey.
Please follow their trajectory at Expeditions Unlimited with LiveExplorer.