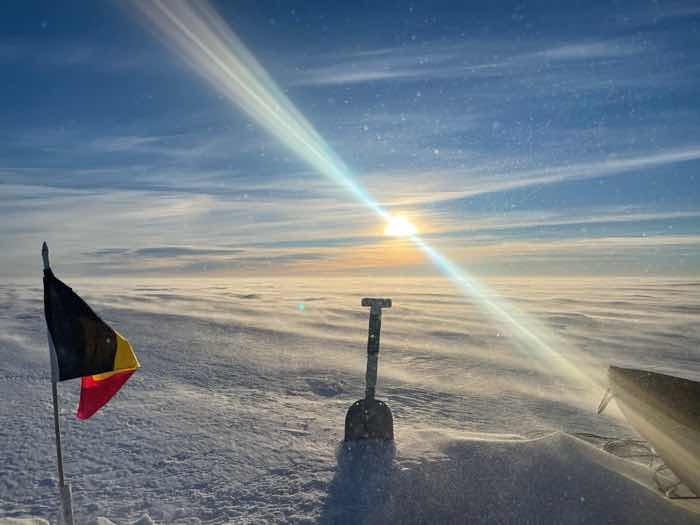 We shall not cease from exploration, and the end of all our exploring will be to arrive where we started and know the place for the first time.
T.S. Eliot
An elegant cadence has finally been established by Dixie and Seb over the last two days.
They have gained a total of 274,6 kilometres in the last 48 hours, a feat that Dixie described as not easily earned, but still, these kilometres are in the pocket!
Their current position at an altitude of 2.055 metres:
N 71° 55' 07"
W 48° 55' 50"
Dixie shared yesterday's progression in glowing language:
At 15:45 I told Seb, "We gotta go!"
45 minutes later we had our kites in the air and a fine day resulted in 123 kilometres!
Wonderful cloud formations, different kind of terrain with 5 minutes of PURE BLISS when all of the sastrugi disappeared and a soft layer of snow let us enjoy what is normally the situation on the Greenland Ice Cap. The sled behind me was no longer suffering from all of the abuse and my skis did not clatter and bang any longer. After five minutes, it was back to the same old ...
Wonderful day! A bit like the surprise of unexpectedly finding 💵 in your pocket.
Exploration over a lengthy period such as this expedition requires a regular rhythm of small but significant rewards. For Dixie yesterday, it was a rare hair wash which resulted in this adventurous look: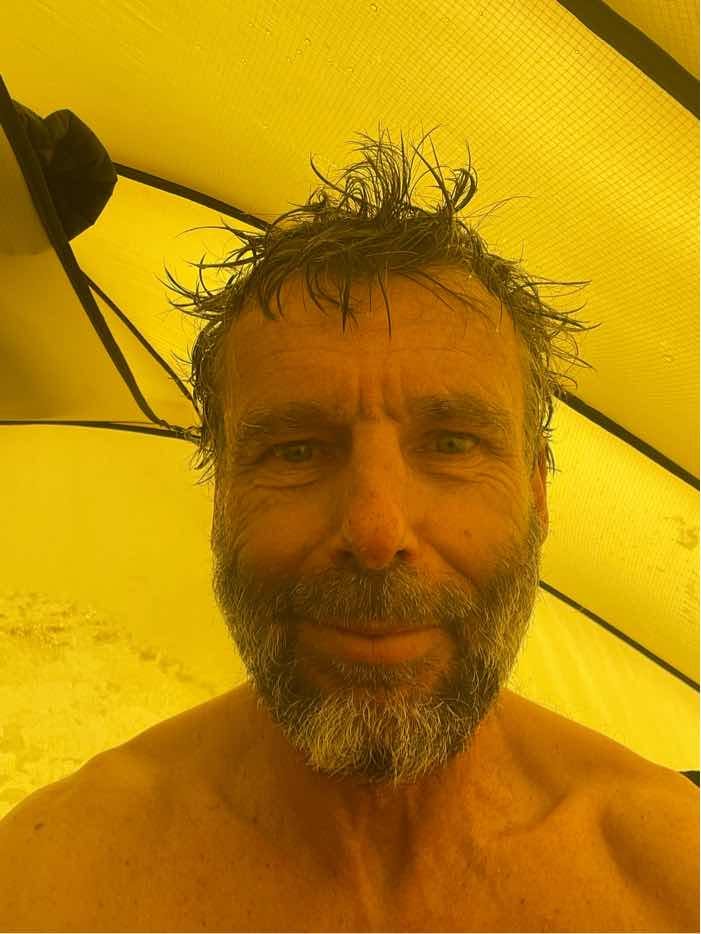 With repeated successes along the trajectory, lightness and humour are much easier to exude for everyone on the team. The disparity of experiences between the team on the field and the team in the back-office requires determined patience from both sides during delicate communications. Each member seems to have a clear perspective of the "big picture" - the ultimate human exploration - which helps us assist each other in any way possible to achieve a successful outcome for Dixie and Seb in Greenland.
It really is a dream team!
Please continue to follow Dixie and Seb as they close-in on their goal of reaching Qaanaaq via Expeditions Unlimited with Live Explorer feature.