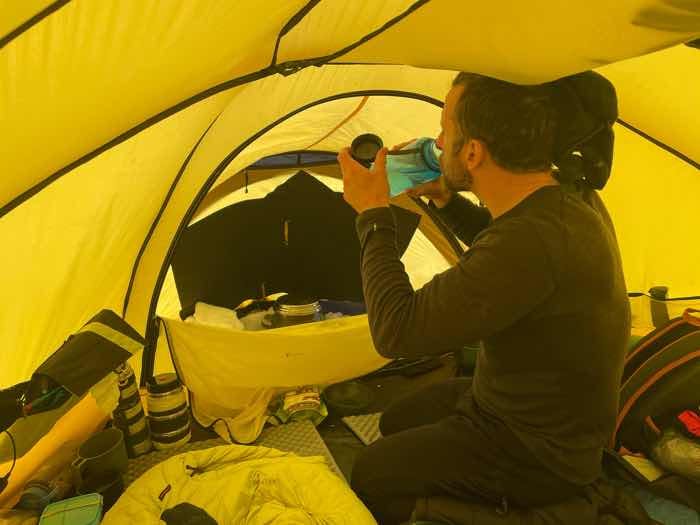 Voila, encore une bonne journée !
Dixie started his daily report with the exclamation that he and Seb enjoyed another good day yesterday. They gained an impressive 123 kilometres under a myriad of conditions that forced them to change kite sizes three times.
The temperatures yesterday afternoon were much kinder at around -18°C in the afternoon and the snow surface is increasingly softer as they progress north. They have passed the latitude of Nuuk, a significant point along their trajectory.
Last night they established their camp at an altitude of 2.224 metres at the following position :
N 65° 06' 48"
W 47° 07' 46"
That location is where they will remain today due to some inclement weather in the area. Dixie reported wind gusts between 30 - 40 knots this morning and no visibility, conditions that prohibit any safe movement outside of the tent. This storm, expected to be short-lived, allows Seb and Dixie to take a well-deserved rest day after their ambitious advancement over the past few days.
According to our weather forecast, tomorrow morning our duo should be able to recommence with their northbound journey.
You may continue to follow Seb and Dixie via Expeditions Unlimited with its LiveExplorer tracking feature.