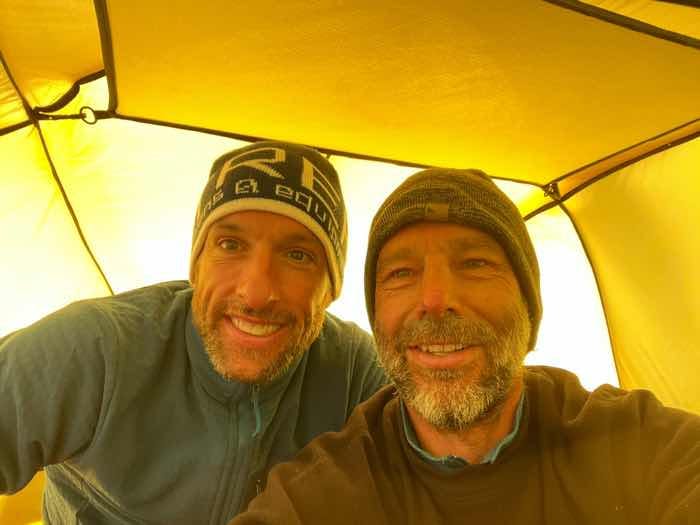 Time to celebrate the success of yesterday ... 83 kilometres of progress!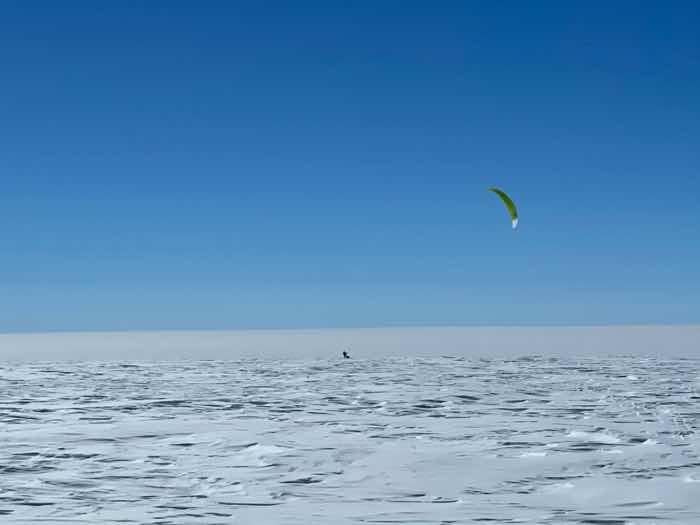 Dixie wrote:
The day was fruitful!
With absolutely no wind on the ground, I suggested we attach 25 metre extension lines as I had felt that there was wind if I held my kite in the zenith. As soon as I let it come down lower than 10 metres, the kite would drop to the ground.
Even with the extension lines, it was a struggle at first to get Seb's kite up, so I told him to create his own wind by running and inflating the kite to pull it up. A little miracle happened and this allowed us to progress 83,4 kilometres!
New position:
N 63° 12 04
W 46° 47 48
Smiling faces are contagious and we hope that you feel the energy radiating from Seb and Dixie.
We're hoping for more progress today and you may follow their trajectory at Expeditions Unlimited via their LiveTracker feature.