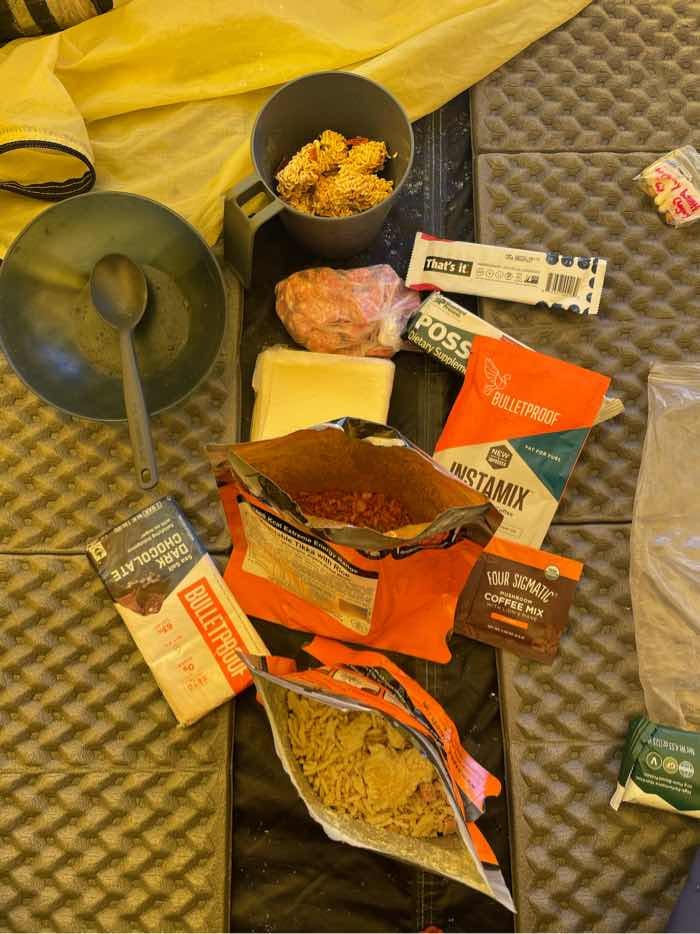 Dixie's enthusiastic update says it all: FLOW
In the morning - after a very good sleep - the wind was too much for a safe start. So we waited, knowing that the weather forecast called for a more moderate 18 knots.

At 2 pm we packed our things and prepared the kites. There was still a lot of snowdrift that immediately filled the kites and typically the snow became stuck in the various air chambers, which made the steering of the kite impossible. We could not get the kites clean rapidly enough before launching and both Seb and I struggled to shake those irritating snow balls out of the kite while flying them.

Good wind , good visibility, terrain becoming better every day. A great recipe for a great snowkiting day!  Our knees and ankles, feet, backs are no longer imposed a "suffer party" and the sleds do not flip upside down any more.

Yesterday late evening while kiting we saw impressive clouds hanging over equally enticing mountains and today they travelled in a totally different light with us but now we have left them behind. We ourselves are at an altitude of 2285 m, and at the level of the lovely town of Uppernavik where we made good friends last year.
We are definitely on a roll!
132 km today :)
Dixie shared an image of last night's dinner, the largest meal of the day and the most important for physical recovery and emotional pleasure. Food and fuel supplies are plentiful, especially if they continue to progress as well as they have over the past few days.
You may continue to follow their Seb and Dixie's progress at Expeditions Unlimited with its Live Explorer tracking system.