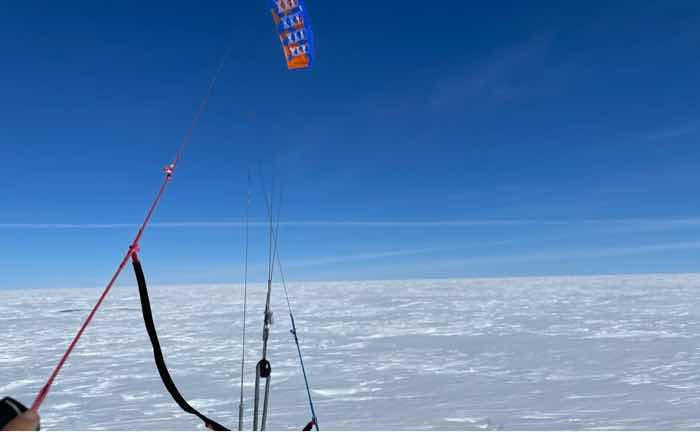 It's a seductive game that the wind is playing over the last few days with Seb and Dixie. It flirts with conditions that are either just too heavy or completely absent, with very little manoeuvrability in between.
Dixie and Seb departed at 2:20 this morning from their camp position:
N 69° 30' 51"
W 47° 20' 44"
They chose the middle of the night due to a "perfect" wind that propelled them forward for about 2 hours.
Around 5:00 am the gusts grew more intense and the snowdrift made their visibility limited. Dixie decided to stop and establish a new camp in the hope of resting throughout the day and recommencing under better conditions around 16:00.
Their current position:
N 68° 39' 32"
W 48° 01' 48"
You may continue to follow their progress at Expeditions Unlimited with Live Explorer tracking system.