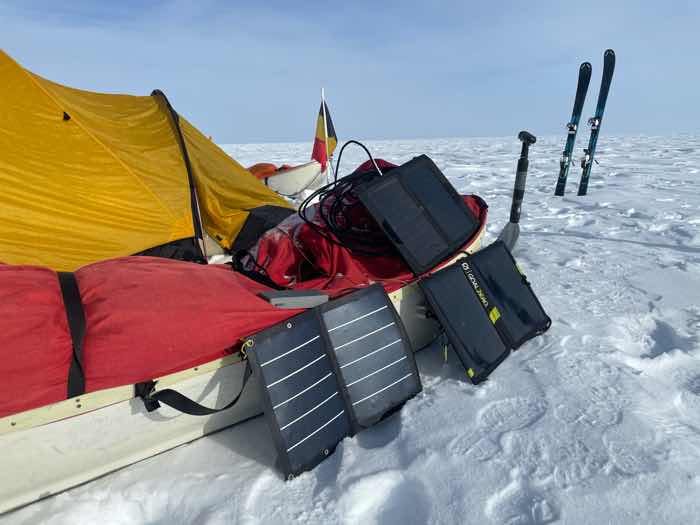 Life on the Greenland Ice Cap has challenged Seb and Dixie with the acceptance of a delicate balance between two extreme scenarios: little to no wind yesterday, too much wind today.
Yesterday, they were able to fill their time with their usual equipment maintenance, including the loading of their solar panels. They also spent several hours on their scientific data collection, including a deep pit that allowed them to collect snow samples at every five centimetres of depth.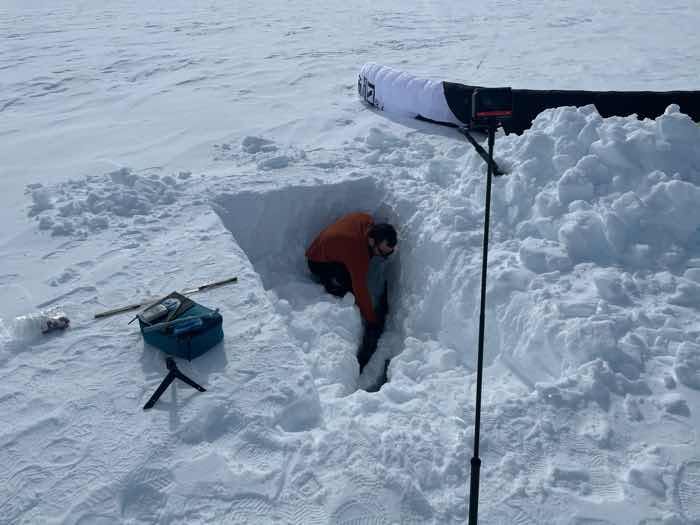 Today, however, they arose early with much energy to get moving again. Unfortunately, the wind that they wished for yesterday arrived this morning with full force.
Taking no unnecessary risks, Dixie decided that the team should wait until the winds diminished ever so slightly in the hope that they could finally progress later this afternoon. They currently remain on standby and are ready to move forward at a moment's notice.
You may follow their continued progress at Expeditions Unlimited with its LiveExplorer feature.
Thanks as always to SES for their continued support.